It's Friday ~Here are my randomly thought-out thoughts as we head into the holiday weekend~
1 Work / Life Balance — I don't know about you but I laugh every time I hear that phrase. What a joke -Like the words "quality time," there's no balance, never has been. Work is crazy, busy, demanding, and all-consuming. Life gets squeezed in here & there ~ but the balance thing? ha ha ha – Thank God for coffee 🙂
2 Summer reading has me transported back to my childhood ~ at night, when all calls/webinars/demands have ended, I sink into my coziest chair and read in the golden hour ~ the last bit of sunlight streaming across the pages of my book, the TV off, the house quiet. Sometimes I stay up late reading but often I barely make it to 9:30 before my eyes are heavy and tired. My one true indulgence, that I savor daily, is reading for pleasure. Ahh … summer.
3 Lifestyle choices are giving me LIFE– Yes Life continues to loft challenges my way, but my ability to "deal" with them has increased so much~ I'm so much calmer and at peace with myself. Intermittent Fasting (IF) has given me incredible focus, stamina and clarity but much of my lessened anxiety I can attribute to having left alcohol in 2019 ~ It never solved anything, in fact it often made things worse b/c it ramped up anxiety and negativity ~ Now that it is no longer in the picture I traded in angst for peace & self-confidence. BAM! The image below personifies how I feel walking confidently towards my future knowing I can handle what life brings me! She is EXACTLY how I feel ~ INVINCIBLE!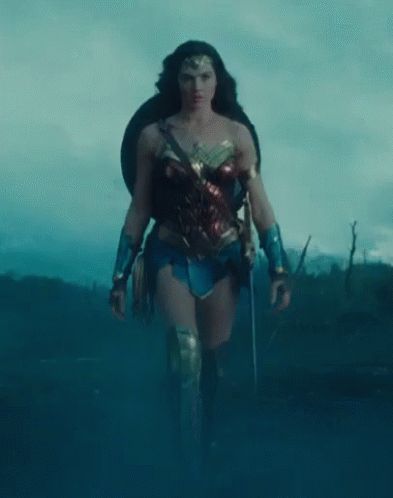 4 My daily walks continue, with affection ~ what began as a break from work morphed into a return to joy – I love being outside, hearing birds, feeling the wind on my face, and saying "Hello" to all my furry friends along the way. I know all of them, the owners not as much ;). Here's our neighborhood kitty, expert mouser, birder and catcher of all small pests ~ she comes when I call her, stays for a pet, refuses food and hunts, hunts, hunts!
5 Pandemic Lessons – If this past year taught us anything it's this – Stop Waiting to Start Living. Tomorrow is promised to no one.
So — how do you feel about phrases like "work/life balance" or "quality time?"
What's saving your bacon these days?
Got a summer reading list to share?
Happy Independence Day!