Posts Tagged With:
help each other out
Take a moment and watch this 4 min. clip.  I promise there is much here to see.
Categories:

Beauty, Faith, Friendship, Joy, Life, Personal, Technology, Thoughts, Uncategorized
|
Tags: be kind, conversation, friendship, help each other out, hospital bed, kindness, what do you see?
|
22 Comments
Peeps Poppin' in
223,438 beautiful readers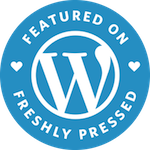 Older Posts
June 2021
S
M
T
W
T
F
S
1
2
3
4
5
6
7
8
9
10
11
12
13
14
15
16
17
18
19
20
21
22
23
24
25
26
27
28
29
30